Hours
sunday

12pm - 9pm`
monday

3pm - 9pm
tuesday

3pm - 9pm
wednesday

3pm - 9pm
thursday

3pm - 9pm
friday

12pm - 10pm
saturday

12pm - 10pm
*Store hours may vary
NOW OPEN
Marino's Italian Kitchen and Bar offers a delightful fusion of Italian comfort food with a modern twist. Our restaurant strikes a perfect balance between rustic charm and contemporary style, creating a warm and inviting ambiance. We take traditional Italian dishes and infuse them with fresh, locally sourced ingredients. Our pizzas and pasta showcase the best of Italian cuisine infused with modern flare. To complement the cuisine, our skilled mixologists create craft cocktails that harmonize Italian-inspired flavors with a twist. Our commitment to hospitality ensures that every guest feels like family.
Join us at Marino's where we capture the heart of Italian cooking which isn't fussy but focused and playful.
Current Promotions
10/19/2023 - 12/31/2023
Now Hiring - Opening Soon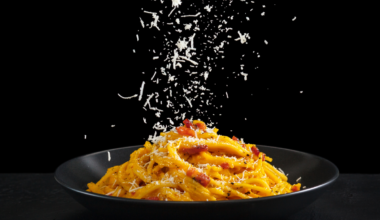 Marino's Italian Kitchen & Bar is coming soon to Desert Ridge Marketplace this holiday season! Marino's Italian Kitchen and Bar offers a delightful fusion of Italian comfort food with a modern twist. The restaurant strikes a perfect balance between rustic charm and contemporary style, creating a warm and inviting ambiance.
NOW HIRING FOR ALL POSITIONS
Location opening soon inside The District at Desert Ridge Marketplace near Copper Blues Live, Barnes & Noble and Jin Jia.
Please send your resume to jade@marinositaliankitchenandbar.com for consideration. 
Server:
Hourly Wage: $10.85 + tips
A food server is responsible for taking orders from restaurant patrons, and delivering food and beverages to them in a timely manner. Servers must communicate appropriately with customers, managers, kitchen staff, and other food service staff to provide excellent service to every customer.
Job Duties:
– Greeting and seating customers
– Taking and entering food and beverage orders accurately into the POS system
– Making food and drink recommendations
– Explaining the menu to customers and answering any questions about the food
– Remembering the menu as well as any dietary facts or allergens
– Ensuring the food is high quality before serving
– Ensuring guests are content throughout their stay
– Refilling drinks
– Providing attentive service to all diners
– Communicate respectfully with all patrons
– Address any issues a customer might have and refer to management if needed
– Perform some cleaning duties and side work throughout the shift
Qualifications:
– 2+ years of experience in high-volume upscale dining preferred
– Food handlers certificate
– Customer service experience
– Minimum age of 18
– Communication Skills
– Time management
– Conflict resolution
– Team mentality
Busser/ Food Runner:
Hourly Wage: $10.85 + tips
A busser or food runner is responsible for setting, clearing, and cleaning tables to ensure a clean and tidy environment for all restaurant patrons. They might also be responsible for supporting the waitstaff in carrying beverages and food to designated tables. A busser or food runner works with the customers and waitstaff to provide a pleasant dining experience.
Job Duties:
– Remove used plates, glassware, and silverware from tables in between courses
– Clear all utensils and objects from a table after guests have left
– Thoroughly clean and wipe down table and chairs
– Reset tables with proper glassware and utensils throughout service
– Ensure the dining room is clean and tidy throughout service
– Restocking needed items throughout the day
– Assisting waitstaff with sidework
– Communicating and assisting waitstaff with any needs
– Deliver food orders to customer timely and accurately
– Remembering all table numbers
– Know how to read food tickets
– Ensure guests have all tableware they might need
– Uphold sanitations and food safety requirements
Qualifications:
– Food handlers certificate
– Communication skills
– Conflict resolution
– Time Management Skills
– Team Mentality
– Minimum age of 16
Host:
Hourly Wage: $14-16 +tips
A host is responsible for welcoming customers and ensuring they are seated and receive attentive service. A host makes sure guests feel welcomed, cared for, and valued in the restaurant. Hosts must keep track of phone calls, waitlists, reservations, sections, and available tables throughout service.
Job Duties:
– Welcoming guests with a respectful and good attitude as they walk into the restaurant
– Helping guests with reservations and guiding them to their tables
– Giving guests accurate wait times and taking down their information
– Providing guests with menus and answering any initial questions
– Optimizing seating at different tables and sections
– Answering phones and scheduling reservations
– Keeping track of reservations and the waitlist
– Remembering table numbers
– Checking and cleaning bathrooms every hour
– Communicating with wait staff and customers for any needs
– Marking reservations as they come in
Qualifications:
-Food handlers certificate
-Communication skills
-Conflict resolution
-Time Management Skills
-Team Mentality
-Minimum age of 16
-People person
Bartender:
Hourly Wage: $10.85 +tips
Responsible for the set-up, maintenance and operation of the bar. Takes food and drink orders from the patrons and wait staff; prepares and serves alcoholic and non-alcoholic beverages in accordance with standard recipes. Mixes ingredients for cocktails and serves wine and bottled or draft beer. Ring drinks for orders into register, collects payment and makes change. May also wash and/or sterilize glassware, prepare garnishes for drinks.
Job Duties:
– Performs duties as laid out in our standard operating procedures
– Receives drink orders from patrons or wait staff
– Mix traditional and creative cocktails
– Suggest additional drinks with up-selling in mind.
– Take and place food orders from guests, informing them of any specials
– Ring drinks into register, collect payment
– Maintain cleanliness and order of the bar.
– Slice fruit for garnishing drinks.
– Wash and sterilize glassware.
– Maintain a clean service area
– Verify age of customers
– Build a relationship with regular customers to create a positive atmosphere
Qualifications:
– General Knowledge of Arizona Liquor Laws
– Knowledge of mixology for traditional and creative cocktails
– Great customer service and social skills
– Physical ability to stand for long periods of time
– Team mentality
– Time management skills
– Communications skills
– Accountability with maintaining inventory
– AZ Food Handlers Certificate (Bartending certification suggested but not needed)
– Cash handling experience
– 2+ years experience working in high-volume bar preferred
Line Cook:
We are looking for an experienced and hardworking Line Cook to prepare delicious entrees for our guests. You will help check kitchen stock for fresh ingredients and supplies, prepare components before each meal service, and ensure the work area is clean and ready. During service, you will plate and garnish dishes that are ready to be served to our patrons. We are looking for a professional Line Cook to prepare food to the exact chef's specifications and to set up stations for the menu. Line Cook duties will consist of assisting the executive chef and other chefs with their daily tasks. The successful candidate will play a key role in contributing to our customer satisfaction and acquisition goals.
Pay Range: $16-19
Experience/Training: 1 year
Job Duties:
– Check inventory for ingredients and supplies, noting when more need to be ordered
– Prepping ingredients before each meal service
– Preparing dishes following exact recipe instructions
– Plating and garnishing dishes before they are served
– Set up and stocking stations with all necessary supplies, following line build and plate guides exactly
– Prepare food for service (e.g. chopping vegetables or preparing sauces)
– Cook menu items in cooperation with the rest of the kitchen staff
– Answer, report and follow executive and chef's instructions
– Clean up station and take care of leftover food
– Stock inventory appropriately
– Ensure that food comes out simultaneously, in high quality and in a timely fashion
– Comply with nutrition and sanitation regulations and safety standards
– Maintain a positive and professional approach with coworkers and chefs
– Cleaning work areas once meal service is done
– Comply with applicable sanitary, health, and personal hygiene standards
– Ensure quality and freshness of ingredients and products
– Properly Zoning product correctly, using Fifo.
– Perform other job duties assigned
Line cook skills and qualifications:
– Completion of a culinary program preferred
– 1+ years cooking in a professional kitchen
– Excelling in a variety of cooking styles and techniques
– Knowledge of food safety rules and regulations
– Flexible schedule
– Superior dexterity skills to operate cutting tools quickly and safely
– Keen understanding of industry-standard best cooking and preparation practices
– Familiarity with safe and sanitary food handling and preparation
– Certified in proper food handling, typically through a ServSafe Certification/Levy sanitation standards
Prep Cook/ Dishwasher
A Prep Cook, or Preparatory Cook, is responsible for providing a supportive role to kitchen staff in the preparation of meals and ingredients. Their duties include organizing and labeling food items in storage closets, performing tasks like chopping ingredients and sanitizing their work station during and after Shift.
Pay Range: $14-17
Experience/Training: 1 year
Job Duties: Completing all tasks, in order, on the prep list from the Executive Chef or other CulinarY managers
– Labeling and stocking all ingredients on easily accessible shelves
– Washing, chopping and sorting ingredients like fruits, vegetables and meats
– Measuring quantities of Products and Etc.
– Maintaining a clean, orderly, and sanitized kitchen
– Parboiling food, reducing sauces and starting first steps in various dishes
– Portions food products prior to cooking according to standard portion sizes and recipe specifications.
– Cleaning dishes, washing cooking utensils and cookware, taking out the trash and sanitizing kitchen
– Adhering to all Federal, state, local health and levy sanitation procedures
– Properly Zoning product correctly, Fifo.
– Ensure kitchen equipment and appliances are ready for use
– Completes daily waste logs, temperature logs and other sanitation standards.
– Ensure that all food and other items are stored properly.
– Uses our Standard Recipe Card for preparing all products.
– Perform other job duties assigned
Prep Cook skills and qualifications:
– Superior dexterity skills to operate cutting tools quickly and safely
– Keen understanding of industry-standard best cooking and preparation practices
– Familiarity with safe and sanitary food handling and preparation
– Certified in proper food handling, typically through a ServSafe Certification/Levy sanitation standards
– Good math skills with a clear understanding of cooking measurements
– Strong sense of smell and taste
– Excellent organizational, time management and multitasking skills
– Great collaboration and teamwork skills
– Effective communication skills
– Ability to work in a fast-paced environment